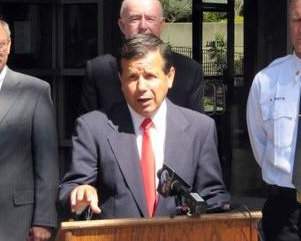 The Orange County Register has endorsed Mayor Miguel Pulido!
Here is their op-ed announcing their support for Pulido:
Editorial: Pulido for mayor in Santa Ana
Santa Ana, unfortunately, is not without its share of problems. But it is also a city, when comparing the problems of today to those of yesteryear, which has made great strides. The city now rests on the cusp of a potential renaissance, and it will need strong leadership to continue down the path of making Santa Ana the healthy and vibrant community it should be.
Mayor Miguel Pulido remembers the tough times. In an interview with the Register Editorial Board he recalled a story from his first electoral run, when a constituent invited him into his house so he could show the then-council candidate the bricks the homeowner lined his walls with to protect his family from stray bullets. Read more…